Hey peeps! Happy Monday!
Today I'm linking up for Sunday Social. We are discussing favorites! So read about it and join us! We'd love to hear what you have to say!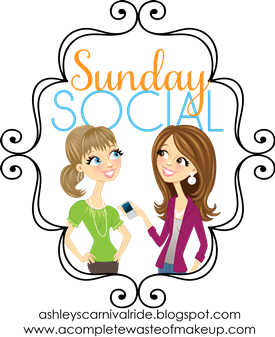 This Weeks Questions:
1. What is your favorite ice cream flavor? Oh...hmm...in America it was totally Ben & Jerry's Cherry Garcia! But now in South Africa it is definitely Rum & Raisin!
bestuff.com
2. What is your favorite smell? Lavender....I never really liked it until I was pregnant. Now...since both pregnancies....I can't get enough of it!
soulcomfortonline.com
3. What is your favorite TV commercial? This is going to sounds silly...but I don't have one! We turn the volume off during commercials so I never actually watch them!
4. What is your favorite day of the week? Saturdays! Typically because we spend it doing nothing! We clean the house and swim and play with the boys. Occasionally we go into town for some shopping. But it is my day to catch up and relax and just be with my family!
5. What is your favorite way to waste time? Waste time? Whats that? Seriously, it's probably just lounging and being with my boys. We'll play racing cars on the tiles, ride bikes outside, or go for a walk. With my Hubby, I love just curling up with him on the couch and watching TV. We talk a lot...a lot (we're both chatter boxes!) but those times when we can just be together...it's the best. This really isn't wasting time to me though. These are all bonding moments with the family which is so SO important!
6. What is your favorite article of clothing? Long Sleeve T-shirts! They're so simple, so comfortable and can be dressed up or down! I want one in every color and style! hehe
XOXxx