It's been a quiet week here at Organized Chaos! But that's okay! We all need those weeks ya know!
It's LJ's birthday week, so I've been neck deep in party planning and have a whole night and morning ahead with more work that I think is possible to complete! ;-)
I want you all to take a minute and go welcome Fallon to my side bar! She blogs over at Fal Finds Happiness and was the lucky winner of the ad space giveaway my sponsors hosted last month!
I've mentioned before that I absolutely love sponsorships and the wonderful bloggers I've met through them! I can't wait to show you all that she has to offer!
My fav's on Twitter:
I think I woke up all of Salt Lake City this morning with my squealing car in the snow. Burr!

My fav blog posts:
Shoshanah at
From L.A. to LA
shares about her
Inspiration board
this week and personally...I think she nailed it! Do you have wedding planning memories?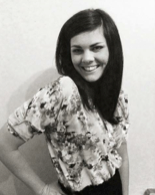 The beautiful Natasha at
Raising Men
shared some insight as to why she may or may not be South Africa's best mom but should definitely be voted for as
South Africa's best Mommy Blogger
! I give her huge props and think she is absolutely amazing!
So, here's a little insight to what you missed this week!
Saturday was another round of Saturday Funny and I couldn't wait to share some of Lil Misters wit! He can really be hilarious sometimes....most of the time! The things kids say right! And Sunday I was blessed to have stumbled upon some great verses on what the Bible says about love!
Monday we got to know each other a little better with Social Sundays questions and Tuesday...well I was absent! I was home on a note from the doctor for an unknown dermatological problem. Yes....that is seriously what they told my work! ;-) You can verify this on Facebook!
Wednesday brought us another Wordless Wednesday via the beautiful baby shower for Mrs. P that C had organized! Don't we all look like so much fun?!? You know you wish you were partying with us!
I was so excited to be tagged by Dawn at Dawns Disaster in this years Christmas season tag! I couldn't wait to post and tag the others! If you weren't tagged.....feel free to start your own!
Thursday I was a little late in posting the Twitter Hop....but go link up now if you haven't already! And I took the time to write a little letter for LJ's first birthday! I can't believe my baby is a year old already! Party time...here we come!
If you haven't heard the news already, Organized Chaos is on
Instagram
! Head over there now and follow me!
Please stick around the weekend for another
Saturday Funny
and
Sunday Inspiration
! And as always I love to hear from you! Have you stopped by the
Prayer Power page
lately? We've got some amazing stories in the power of God!
XOXxx