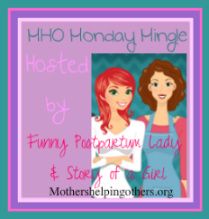 A weekly questioner with Funny Postpartum Lady and Story of a Girl!!
This weeks theme: Birthdays
1. When is your Birthday?
2. Do you normally have a big party?
No. I'm not so big on my birthday. I LOVE celebrating Hubby's and the kids and plan each year to do something…I usually end up working on my birthday lol
3. When are your SOs and kids birthday? Do they fall close together?
Hubby's is June 10 (5 days after our anniversary!) LJ is December 12 and Lil Mister is January 7. So yea we have birthday….13 days Christmas….12 days birthday!!! It's expensive!
4. How do you celebrate their birthdays?
We usually have a braai for Hubby's birthday. A relaxing evening with friends is all he usually asks for. The kids get a party in the afternoon with friends and family and then it usually stretches into the evening hours because the adults braai while the kids run out their sugar high! ;-)
5. If you could have one thing for your next birthday what would it be?
New…decent running shoes! LoL and a gym membership! ;-) The winter hours here means it's dark in the morning and when I get home from work so running becomes impossible. It just isn't safe here. I'd love a gym membership where I could bust it out during these winter months!

Okay, now it's your turn. Grab the button and questions and repost on your page!!! You don't have to answer the questions, you can just repost the button on your sidebar or in a post. Link your page or post up and mingle with other bloggers!!! No rules, just meet new people!