Today I'm linking with both
A Complete Waste of Makeup
for Sunday Social and Keeping up with Kelsey for the #30DoG linkup.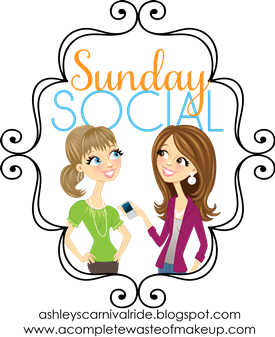 After having been on holiday last week, I have a little bit of catching up to do! Yay!
Day 22: Nov 22, 2013
Today, I was thankful for Ouma and Oupa. It took a lot out of them having the boys there for a week! Man, my kids are busy! But they did it with smiles and showered the boys with love!
Today, I was thankful for UShaka and all the amazing things we got to do while on vacation. We were on a very tight budget but thanks to family....we weren't short anything! I'm so glad to have given my kids this experience!
Day 24: Nov 24, 2013
I am thankful for safe travels! We put our new car to the test and it passed by the grace of God! He took us to Durban and brought us home safe and sound! And believe me...it felt amazing to be home!
Day 25: Nov 25, 2013
Today I am thankful for our pets! Those poor dogs missed us so much! They were barking and jumping all over us when we arrived at Ma's! And look how Durky slept on the last leg of our journey home!